PREVAC-UP is built around PREVAC and will extend the work initiated by the consortium. The objectives of the projects are:
WP1
To determine the safety and the immunogenicity of three Ebola vaccine strategies up to 5 years after vaccination of the participants included under version 4 of PREVAC
WP4
To use an integrative statistical analysis of the immune response to explore the mechanism of action of the vaccines and to identify early correlates of durable antibody induction.
WP2
To assess the durability of humoral and cellular immune response of these strategies up to 5 years after vaccination
WP5
To build on the extensive community mobilisation efforts established during PREVAC and provide a trans-national platform for social science research.
WP3
To evaluate the effect of common parasitic infections, including malaria and helminths, on the durability of the immune response to Ebola vaccination
WP6
To expand and sustain capacity building and training of scientists in the four participant African countries that have been initiated in the PREVAC trial.
To achieve its goals, the project in divided on 6 scientific work packages and a management/communication work package.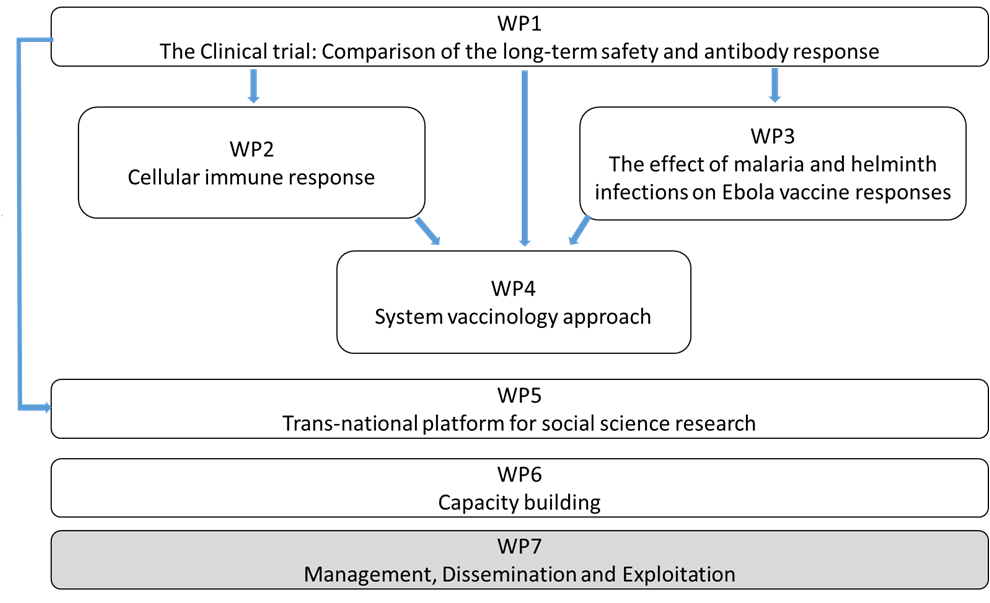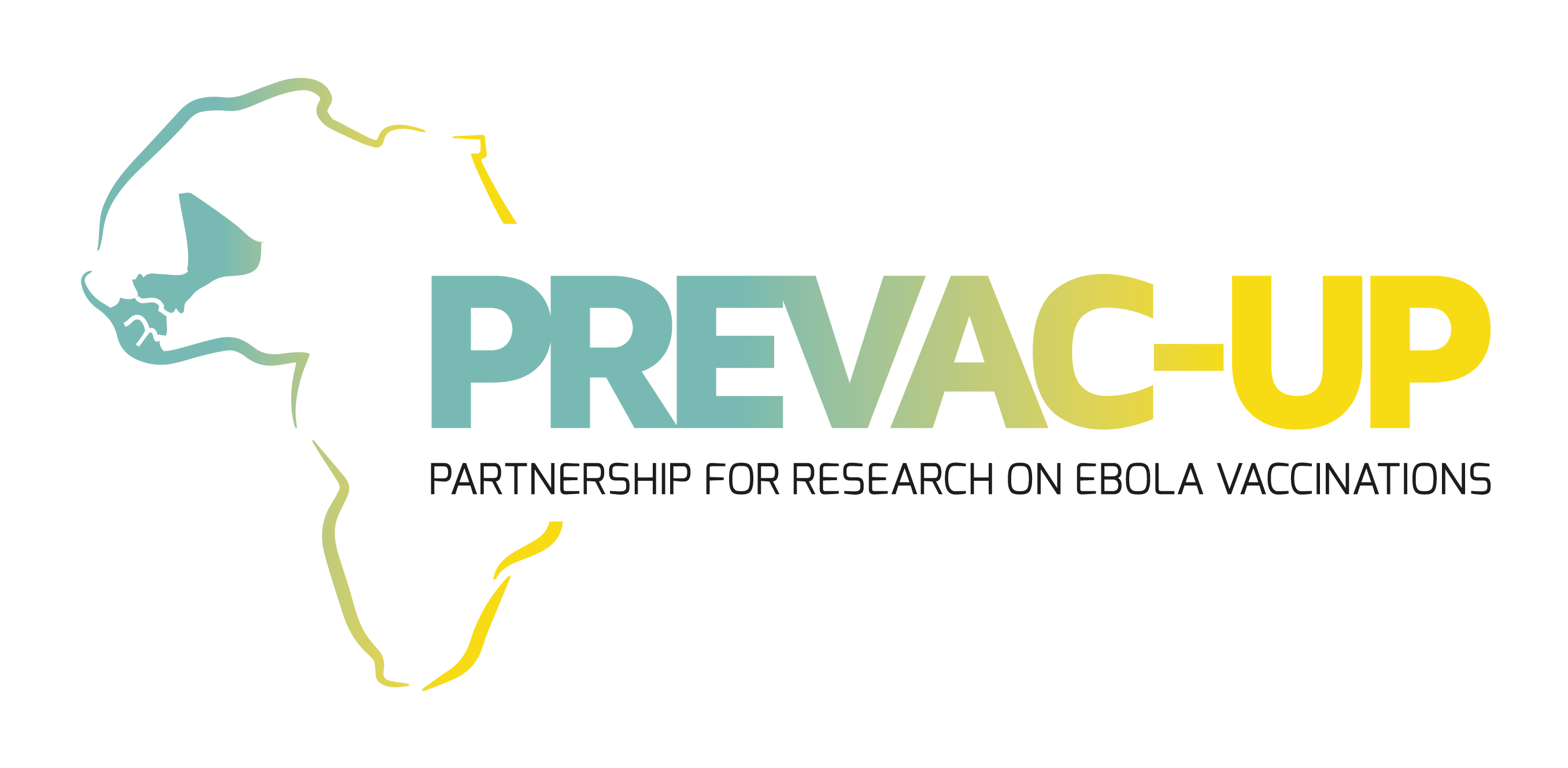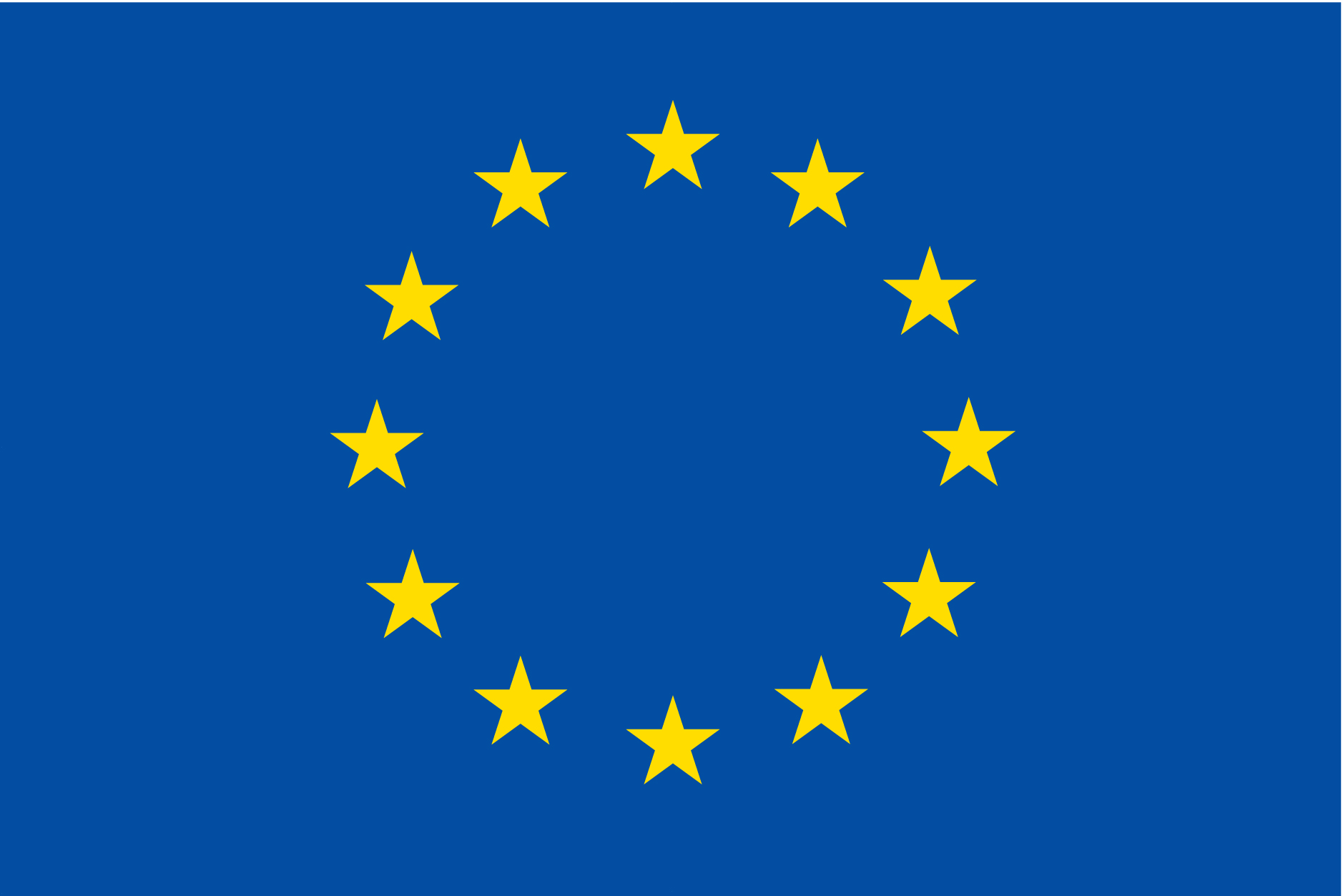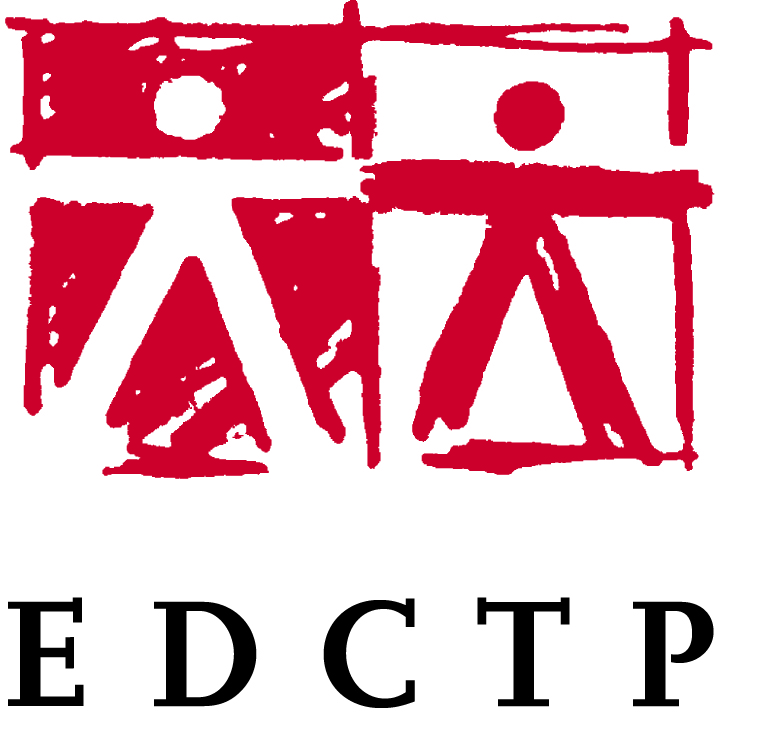 PREVAC-UP project is funded by the European and Developing Countries Clinical Trials Partnership (EDCTP2) programme supported by the European Union. PREVAC-UP also benefits from co-funding from Inserm, the NIAID, the LSHTM and the COMAHS as well as host country support from Liberia, Sierra Leone, Guinea and Mali.